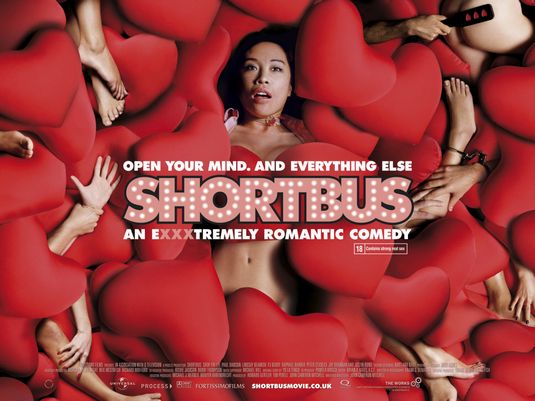 ...than you should make it a top priority to go out and rent Shortbus, which was released on DVD on March 13, 2007. This is probably one of the best movies I have seen in a long, long time. Not only is it sexually provocative, daring, emotionally entangling, sensual, powerful and funny, it encompasses a diverse cross-section of topics and allows you to watch the characters grow and develop. I saw the movie in theaters and was alarmed at the amount of baby-boomer aged heterosexual couples that were also there, so when there was a standing ovation at the closing credits, I thought to myself

John Cameron Mitchell has truly created a masterpiece that anyone, not just the GLBT community, can appreciate and enjoy.



Check out the trailer!
Tags: