This is one of my all-time favorite poems, written by a woman named Marge Piercy. I hope you enjoy it as much as I do.
What's That Smell in the Kitchen
All over America women are burning dinners.
It's lambchops in Peoria; it's haddock
in Providence; it's steak in Chicago;
tofu delight in Big Sur; red
rice and beans in Dallas.
All over America women are burning
food they're supposed to bring with calico
smile on platters glittering like wax.
Anger sputters in her brainpan, confined
but spewing out missiles of hot fat.
Carbonized despair presses like a clinker
from a barbecue against the back of her eyes.
If she wants to grill anything, it's
her husband spitted over a slow fire.
If she wants to serve him anything
it's a dead rat with a bomb in its belly
ticking like the heart of an insomniac.
Her life is cooked and digested,
nothing but leftovers in Tupperware.
Look, she says, once I was roast duck
on your platter with parsley but now I am Spam.
Burning dinner is not incompetence but war.

- Marge Piercy
1983

Make a Lesbian Fashion Statement
Shop at the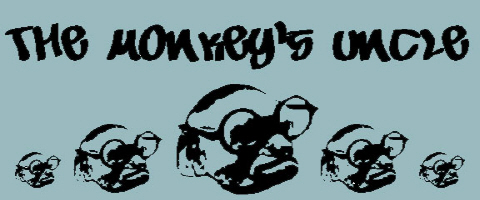 Roses are red, violets are blue, please leave your comment, after your reading is thru.