If you don't know about
Go Magazine
you should because it is "The cultural road map for the city girl". Their issues are usually filled with cool
celes-bian
interviews, the where's where of where to go in your gay town, politics and other GLBT issues. Their most recent issue has to cute for words
Leisha Hailey
(I would be her pool girl if I had to) gracing the cover.
If need be go to gomag.com and subscribe.
Now that we are familiar with the magazine itself I can tell you that last night was
GO Magazine's 5th anniversary party
at New York City's legendary Webster Hall which I attended. Imagine me, my gay boyfriend and a room full of free spirited
lesbian's
… sounds like a recipe for a good time doesn't it. And it would have been… if the party wasn't lame as hell.
It wasn't the worst party I have ever gone too but it wasn't the best… it was okay. It was just like any other night out with the ladies the only bonus was that all facets of the dyke community attended. I thought that was pretty cool. I especially like to be around the
pioneer lesbians
, by pioneer I mean the older
ground breaking lesbians
, ya' know the one's that have paved the way for all of us. They don't come out that often so it's special when they do.
The crowd was cool, the DJ was awesome, and the bar… the bar… was horrible. I would think for a sold out event of 1500 or more they would have had more than 3 or 4 bartenders. The whole bar situation made a lot of the ladies very angry. I mean super pissed. And we all know how the lesbians are when it comes to service issues. I'm surprised nobody went down to the local Walgreens, bought some poster board and started a protest outside. That would have been awesome! Even though the bar was bad there was candy in the bathroom. I'm still kind of wondering about that. At first I thought, AWESOME! CANDY! Then I heard a toilet flush and I thought, awesome… candy.
Another downer was lack of entertainment. Earlier in the evening they had a couple of very sexy cat ladies dancing on stage for a couple of minutes...that was fun I guess. But I was under the assumption that during the party there would be a little more celebrity action. The info they sent out made you think you might see and hear some stand-up because there were some really awesome lesbian comics who attended. That never happened. Within the last hour or so comdian
Julie Goldman
came on stage to introduce
Dani from
Tila Tequila
who introduced someone else and then the magazine people came on stage... i went to go smoke.
After that snooze fest Uh Huh Her played a set. I was pretty excited about that because I have heard their stuff and think it is pretty good. But to my disappointment the sound at the venue was just horrible. I'm not pointing fingers at the talent or the sound technician but seriously did they do a sound check earlier. I gather every show can't be perfect…
Camila and Leisha looked super hot though
.
After the set by UHH my escort wanted to leave pretty badly. I don't blame him. The lesbians were starring at him in an odd fashion all evening. The only thing that saved him was the possibility that he was a very butch lady. Ha! Poor guy! He did it for me and I'm very grateful to him for it. Anyway, he got me back by dragging me to the gayest bar in the city called Marei's Crisis. It's a place downtown where all the wanna-be Broadway gays hang out a sing show tunes all night long. I recommend it for anyone who is a gay male/singer/actor/Broadway fan. If you don't fit that criteria hit up the Duplex or something.
In any event the party was a 6 on a scale of 1 to 10. Even though it was cool to think you were breathing the same air as Guinevere Turner you still wanted the opportunity to mingle or at least see her up close. I did spot
Josie Smith-Malave from Top Chef
but I didn't want to lose my spot in line at the bar to go over and say hi. At least she left the VIP section to chill with the groundlings.
Shop at the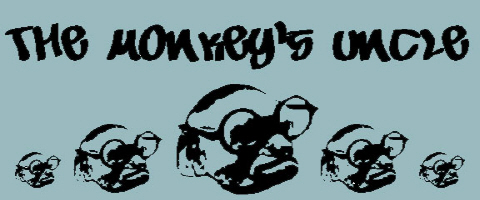 Roses are red, violets are blue, please leave your comment, after your reading is thru.
Tags: