Um.
I'm still speechless.
Really and truly.
I can hardly hear myself think...what with my heart still beating so hard in my chest.
Move over Mariska Hargitay, heeeeeeeeeere comes
Jennifer Nettles
!!!!
She is taking your numero uno spot on my celebrity crush list.
I've always had an itty bitty crush on Jennifer, the lead singer of the country band
Sugarland
.
It turned into full blown
I HAVE TO HAVE YOU OR I'LL DIE
syndrome last night.
We attended their concert in
Charlottesville
and I think my tongue is still somewhere draped over the chair that was two rows down from me.
My thoughts, as they occurred to me:
1) ubbuda, ubbuda, ubbuda...
WOWSERS
!
She's hotter in person than she is on TV
!
2) I should let April know I have to immediately add Jennifer to my "freebie" list. Tonight could be the night and it would be wrong to spring it on her without fair warning.
3) The teeny-bopper with the waist-belt in front of me is probably getting really irritated that I keep slobbering all over her head. I can't help it. I bet I look like a Saint Bernard.
4) I've NEVER EVER been to a concert where the performer looks like she's having THAT much fun.
5) It's clearly because she knows I'm here.
6) Ooh! Did she just look at me? I think she did!
7) I'm breathing the same air as
Jennifer Nettles
! I'm breathing the same air as
Jennifer Nettles
!
8) Wonder where her bus is?
9) I wonder what another restraining order would mean?
10) NO! NO! This can't be your last song! NO! NO!
11) I feel empty. Sad. The show is over. Separation anxiety is consuming me. Forlorn.
12) I know! I'll start sending her love notes and pictures of myself right away.
13) There...that feels better. I like being proactive.
Thank goodness I have such an understanding girlfriend.
She let me gush about Jennifer ALL the way home.
For the full hour and a half.
She didn't seem overly excited about the
Jennifer Nettle
s tattoo I'm planning for my entire back, but I feel confident she'll grow to love it.
Love her.
As I have.
I leave you with this.
Prepare yourselves:
Make a Lesbian Fashion Statement
Shop at the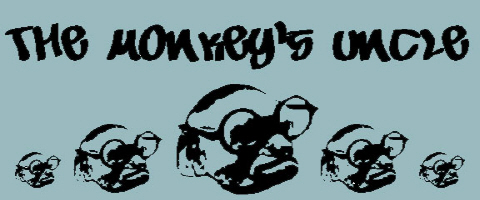 Roses are red, violets are blue, please leave your comment, after your reading is thru.
Tags: