You may have read our most recent submission to our advice column "Ask a Lesbian" entitled
'Can You Help a Straight Guy in Love?'
where the ladies of Lesbiatopia put their heads together and weighed in on a sensitive subject in one of our straight male readers life. Well, after reading our advice, Mr. Straight Guy wanted to weigh in one more time to those who responded and also say thank you. And to the ladies of Lesbiatopia: keep up the good work - your advice has inspired many and helped a lot.
Lesberita,

I agree that conversations about sexual orientation is probably one of the most personal conversations you could ever have. It is not apporate to ask, given the level of our relationship. I will be very supportive, and if she comes to me, great. But to ask directly would be a very poor decision.

Surf Mom,

Sexual orientation is not a black and white issue. Honesty is the best policy.

Hillbilly,

You bring up many good points. It is more than possible that she is straight. Since the entire group agrees that her opinion of bi-sexuality is pretty mis-informed, it could further lead to the fact that she is straight. And like you say, don't rock the boat, if I am happy, then I should just be happy, and everything will happen (or not) in time. To ask if she is a lesbian, if she is straight, could also have disastrous results.

Wishfull,

I do have to say, I am examining why I have another lover when I have an SO at the same time. That is a completely different topic, but extremely relevent to this issue. I don't have an answer to that, but dishonesty is not a good thing. I agree with that completely. I have to take an honest look at myself in the mirror, to answer that. However, I respect you bringing that point up.

To answer your question, I do find it exciting if she had a girlfriend, and in some ways that may cheapen the significance of her other relationship (if there is one), and then cheapen our relationship at the same time.

It does not serve any usefull purpose, and I agree to ask is a bad move.


Beebo,

Your advise is short but simple. It is none of my business, and that would be the FIRST thing she would say to me, just before leaving out the door forever.


To All,

Thank you for your honest advise. You ladies have steared me away from dangerous territory, and all have brought some very good opinions to my question. After reading the opinions, I do not know why knowing if she is lesbian, bi-sexual or straight serves any useful purpose. If anything I am sure I would have ruined the relationship that I am so happy to be in.

I do want to say that when I was searching the Internet for answers, I was not finding anything to help me. Your "Ask a Lesbian" was the best thing I could have every come across. I want to wish you success on your website, and give a special thank you to all the members that are keeping your website going. It certainly helped me alot.

Thanks again

Straight Guy in Love
Make a Lesbian Fashion Statement
Shop at the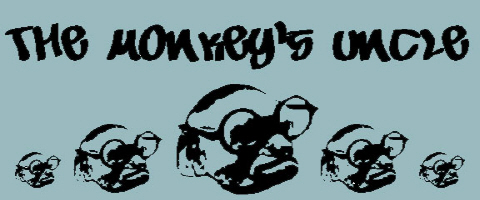 Roses are red, violets are blue, please leave your comment, after your reading is thru.