Recently

Heath Ledger

star of Broke Back Mountain died in his SOHO apartment in New York City. The young stars lost is felt by many. In times if ill fate most of us try to make sense out of situations that have no definitive lesson. Often we take the time and reflect on our own lives and realize it's fragility and take note of the importance of every moment that we have here on earth.

Then there are others who go out of their way to use others times of woe to feed their own sick and disoriented agendas.
If you haven't heard, members of the Westboro Baptist Church of Topeka Kansas have stated that:

" it would protest any memorial held for Ledger in the US because the 28-year-old actor supported homosexuals when he played a gay cowboy in Brokeback Mountain."

This group not only plans to protest Ledger's funeral but,
disgusting excuse for a human being, Shirley Phelps a parishioner and spokesperson for the WBC stated on radio station 2day FM:

" And the other place I plan to protest him is when they prop him up to worship his dead, rotting carcass further at the Oscars. I'll be right out side the red carpet."


(I am at this point speechless and appalled)
Ledgers funeral isn't the only time that this group of Satan's minions has tried to use the rights of free speech and protest wreak havoc on grieving families. Not too long ago the WBC had made headlines when they began protesting outside the private funerals of U.S. fallen soldiers. Why? you have too see it to believe it.

Here are some clips from Fox News for a better understanding of what I call the most hideous display of human indecency that I have ever witnessed.




Clip from Shirley Phelps, Fox News




If you haven't heard enough, I strongly suggest that you check out their website

godhatesfags.com

... (i think that domain name pretty much speaks for itself.. don't you?)




I have to say that is is extremely disheartening to live in a world where pigs like the members of the WBC use the words of God as an excuse to spread their hate.

There are too may people in this world that feel that their beliefs trump all others. If these people were really spreading the word of god they would be trying to comfort others in their time of loss and need; not trying to harm them any further.

I'm not an avid reader of the bible and I don't affiliate myself with any organized religion but I know of a scripture that I've always felt should take precedence over any other

Luke 6:37: "Do Not judge and you will not be judged; and do not condemn and you will not be condemned; pardon and you will be pardoned."
I've always felt that was a good one.
Make a Lesbian Fashion Statement

Shop at the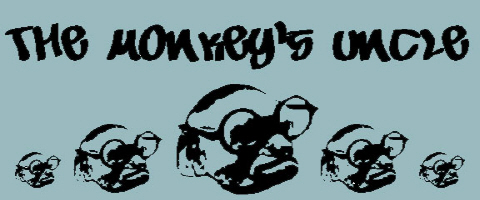 Tags: