There's a spanish music video which is causing quite a stir these days. It features some pretty racy scenes, including a porn-like scenario on a TV and two gorgeous women lusting after the lead singer/guitarist. The women, who have been acting pretty sensual, then kiss each other (and I don't mean on the cheek). So what's the big deal? The two sexy woman are Penelope and Monica Cruz and the lead singer is their brother, Eduardo Cruz. Apparently these guys like to keep it all in the family.
According to news sources, the lesbian lip-lock between the Spanish siblings was the idea of their brother Eduardo, who was obviously seeking controversial PR. The video also features Penelope parading her top-half assets. The video opens with Penelope and her sexy sister Monica sucking lollipops in school-girl inspired outfits before cavorting poolside in racy red swimsuits.
Penelope Cruz, who has been deemed as a classy and highly talented actress, is certainly pulling a shocker for this move, which some people are claiming will "kill her reputation". I think she's just letting the world know that she's got a little bit of bad-ass underneath that classy disposition and if she wants to do it by kissing her drop-dead gorgeous sister, I say "Amen, sista, amen".
Curious about the video? You can watch it here:
Make a Lesbian Fashion Statement
Shop at the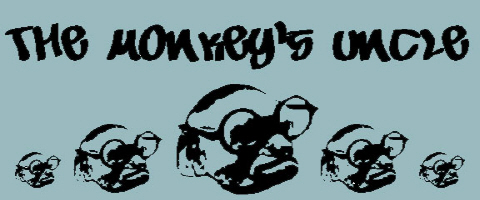 Roses are red, violets are blue, please leave your comment, after your reading is thru.