If you aren't familiar with
Craigslist.org
, I suggest you shimmy your little mouse pointer over there and get on the "Best of Craigslist". The Best of
Craigslist
is a conglomerate of postings that have been submitted by the general public as being...well, THE BEST! If you are ever looking for some seriously funny reading material written by everyday folks, than I think you will enjoy perusing that section.
I swear by
Craigslist
- I've bought a car, pets, toasters, found apartments and even met some strange and interesting people on there.
Craigslist
is your one-stop source for EVERYTHING (I'm not even joking). You can find a job while selling your Vintage Atari while finding a romantic (or casual) encounter for Saturday night while asking advice on STD's. There is nothing that this website can't help you do. Don't believe me? Try it yourself. There should be a Craiglist Anonymous Group for those of us who are highly addicted. The first step is admitting it, and I admit. I'm addicted.
I was checking out my MySpace bulletin's today when I saw someone sharing this very interesting Craigslist For Sale ad:
Pink Upholstered Vagina Couch
For Sale - beautiful pink "vagina couch" that I made in art school and no longer have space for. The couch is large: measures 5' 3" long, 3' 3" wide at the middle, and stands 2' 3" tall (and is heavy like a couch). The pics are from my portfolio and are several years old; as a result, the couch has some scuffmarks and stains around the bottom from being moved, but otherwise is in excellent shape. A professional upholsterer helped me build the couch, so it is also functional and durable as a piece of furniture. The couch must be picked up in Mendocino, a 3-hour drive north of SF. I am asking for $600 and a loving home! Call Willow at [deleted] or reply to posting.
Now, I've seen some weird furniture in my day, but this one takes the cake! I think this might have to enter the
TOP 5 QUINTESSENTIAL THINGS THAT A LESBIAN MUST HAVE
(right up there with Ellen's 'Here and Now' and a Frequent User Account with U-Haul). Personally, I think it could be a great accent piece, complete with matching titty end tables and a penis lamp. Whoever said reproductive organs couldn't be totally chic and stylish? Anyway, you better get your hands on this hot little piece of furniture, because at $600 you can be sure this little nugget won't sit on Craigslist for long (they never do). May the best vaginal bidder win!
Make a Lesbian Fashion Statement
Shop at the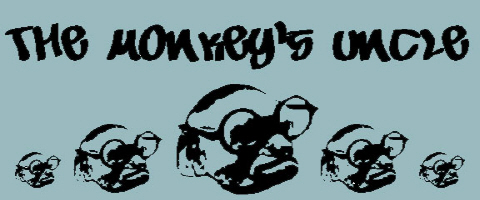 Roses are red, violets are blue, please leave your comment, after your reading is thru.
Cisco
642-974
and
642-654
exam material prepared by IT professionals and ISC
CISSP
exam practice engine. Online lectures for IBM
000-974
and HP
HP0-J24
certifications.