A recently passed bill here in Spain has granted all gay and lesbian couples in Spain the same rights to marry, adopt and divorce as heterosexuals. That
means Spain has become only the world's seventh country to allow gay couples full rights. This legislation is among a host of social reforms pushed through parliament by Our
President Jose Luis Rodriguez Zapatero
and his socialist
PSOE
government, this despite strong opposition from the Catholic Church.
With the passing of these new laws, there is a new freedom for gays and lesbians here in Spain that has resulted in a new openness . You can now see lesbians and gays holding hands in cinema queues, sitting on each others laps on the Metro, even dancing the Tango with each other in the park. After years of church rather fancying itself as the government of the country, this freedom is a far cry from the days when being gay or lesbian could get you put into jail in Spain.
But there has been a one slight draw back to this freedom, now you need some gaydar here in Spain, but not much.
Back in the bad old days, there had been secret lesbian only restaurants, bars and clubs where you knew everyone in there was lesbian and if you went to one of these places you did not have to guess who was gay and who was not, there was very little risk of applying your charms to the wrong kind of female. Most of these lesbian only establishments are closing as the gay scene has moved out of the closet and into the mainstream of Spanish life and so now one has to create a new ways of making contact with other single lesbians. But this has been a small price to pay in seeing what we got in exchange and living in Barcelona make that a small challenge.
Here in Barcelona, there are still plenty of places for Lesbians to meet up and have a good time and as a matter of fact
they're starting to call Barcelona the new gay capitol of Europe. It's gay scene is lively and stylish and is growing bigger all the time. Barcelona is of course home to the stunning Gaudí architecture but apart from his works of art, the whole city center is an architectural delight.
The main gay area in Barcelona, called L'Eixample or Gayxample, runs from the port, to the center of town, stopping just a few blocks short of the gay village and is famous for Barcelona's best street performers. It's a constant highway of people walking up and down to see it's many visual delights.
When the sun sets is when Barcelona really comes to life and after a hot day, we gays come out to playand Barcelona's gay scene is lively and stylish. In Spain you don't go out to eat until 10pm, the bars don't get going until midnight and the discos don't even open until 3am.
Barcelona is going to be the host of 2008's gay and lesbian Euro Games going on from24 - 27 Jul 2008 , that covers a range of traditional sports from track and field events to racquet games, cycling and swimming, as well as more unusual ones like roller blading and floor ball. But this is more than just sporting competition - it is designed to bring the homosexual community together through cultural activities as well.
Barcelona's Gay and Lesbian Film Festival in October and Novemeber is one of the major highlights of the Catalonian queer calendar.
Also Just a short train ride away form Barcelona is the fishing village-cum-popular gay resort of Sitges and its Carnival that has been acknowledged by both the straight and gay press as Spain's wildest party. Lesbians from all over Europe all turn out for the Sitges carnival ready to party.
Add in Barcelonas wonderful beaches and you have a great Lesbian party spot.
So Viva Lesbia España!
Tantric Rose Lives in Barcelona Spain, travels extensively throughout Europe and is also one of the owners and editors of the Lesbian Sex Education Site,
Lesbian Kama Sutra
that explores
Tantric
lesbian sexuality with videos, photographs, explanatory text,
and
drawings.


She will be reporting for Lesbiatopia on topics of lesbian interest from across Europe.
Shop at the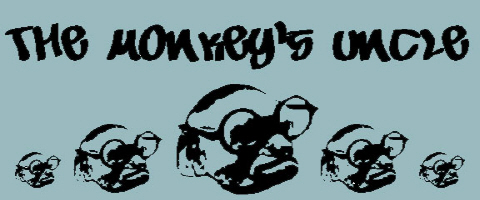 Tags: