According to MTV.CO.UK, actress Lohan has finally come clean about her relationship with Samantha Ronson...
Lindsay Lohan has admitted she's in a romantic relationship with DJ Samantha Ronson after months of speculation.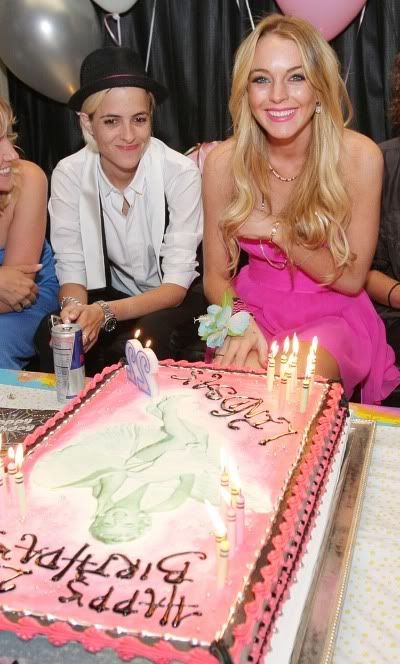 At her 22nd birthday party the Mean Girls actress came clean about tha lady in her life saying: "I just wanna live a healthy happy year, continue on the path I've been on and be with the person I care about."

LiLo and Sam- sister of producer Mark- have been friends for years and have been spotted recently getting close.

A pal told The Mirror: "There is no one special in Lindsay's life apart from Sam but it has taken her a while to feel like she can talk about the relationship."

The couple have also been hanging around with Lily Allen while she was in LA and rumors suggest Lils and LiLo will now collaborate on some songs.

Will the lesbian community welcome Lindsay Lohan with arms wide open or is the bad-girl actress simply playing up the girl-on-girl action for some extra press attention after having laid-low for a while?