There's nothing quite as bad as a bad haircut and sure you can wear a hat, but every once in a while you have to take that off, if only to just let the top of your head air out.
But many of you out there of the lesbian sub-species called
butcheslebianius
are still sporting mullets, which in case you had not heard have become so clique they are now a standard for lesbian hair jokes.
Now do you really do you really want to be a walking punchline to a lesbian hair joke?
So come on ladies, its time to get rid of that Ape Drape and today Lesbiatopia's Mr Leigh takes a look at some hot current trends in DYKEY-DOs... from a Butch perspective and she shows you don't have to look like Billy Ray Cyrus anymore.
The Shane

Yeah, I said it. And I know Shane hair is almost as clique as a Mullet; I went to my local lesbian hangout last weekend, I looked around and I swear every lesbian there had the same Shaggy-Shane hair do. But his is definitely the hottest hair style right now for butch ladies.

Its a razor cut, with long pieces that are very uneven and messy and a very good look for the hipster-dyke oozing with "standoffish" sex appeal who doesn't want to chop it all off.


The Corporate Lesbian

The work place is getting more out and equal everyday and its business as usual for many ladies so long as they look the part. So this look would go great with that power-red-pantsuit or some slacks and a button up shirt with a big collar and transition well at night over to your jeans and boots.

With this style, many Power Dykes will typically keep some longer locks, but this can also be taken to the shorter side if you like.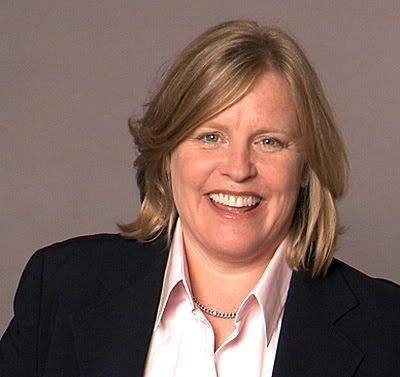 The Pompadour



Wanna look like a hunk-a hunk-a Burnin' Love? Try a Pompadour.



The pompadour was a fashion trend in the 1950s among male rockabilly artists and actors like Elvis Presley, Johnny Cash, Little Richard, Marlon Brando (The Wild One) and James Dean.

But in recent years the pompadour hair style has also been embraced by

Butch Culture

as well, with

KD Lang

along with many other famous butches such as, yours truly, often sporting a pompadour.







A pompadour is often created by combing the sides of the hair back, while fanning the top of the hair forward and curling over itself giving it something of a "spiked" quality. But in order to properly wear the "Pomp" you must also work on your Elvis upper lip quiver and sneer. This is mandatory.



Spikey

Personally, I think some butch ladies who go for this style look like they have a ducks ass on the back of their head.

However, sometimes it does works.

This look is often found on the professional butch, who also often drives a Toyota sedan.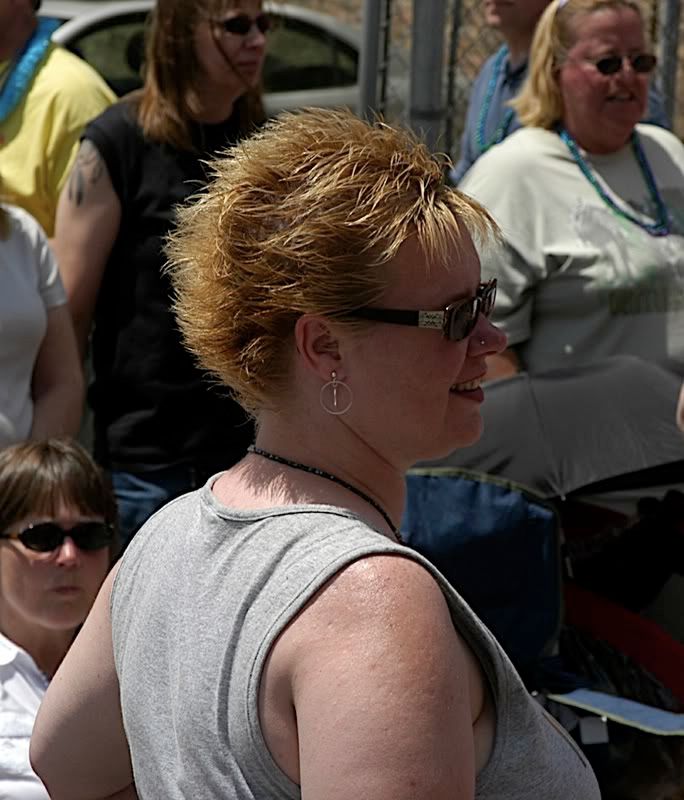 Butch Chic

Don't be afraid ladies, trust me, the grass

is

greener on our side of the fence!

I completely understand that not all lesbians have short hair, and not all short haired woman are lesbians, but this is what happens when hot straight ladies (?) chop their hair off, and end up looking like they might possibly play for our team.

I think it is a really good look too.





The Buzz


Bald Butches are hot Butches, so liberate yourself from those locks and shave it all off.

This is a gender bender to the max!

The Butchy Buzz is definitely one of the most radical dyke-dos and certainly the least upkeep of any of the hairstyles you could have.

But don't do this Do if you have a weird mis-shaped head!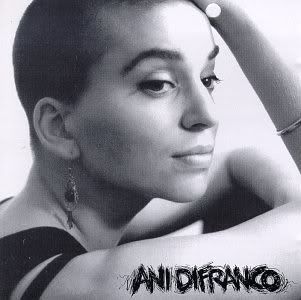 Do have other Dyke-Do's that haven't been listed?

Let us know.