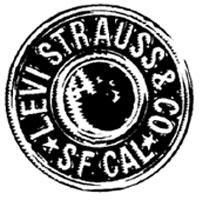 Levi Strauss & Co. has joined PG&E as the Co-Chair of The No On Prop 8 Equality Business Council along with a $25K donation. Levi Strauss & Co. is one of the oldest and most prestigious clothing and apparel companies in the world.
"As a company with a long history of standing up for equality, civil rights and social justice on behalf of our employees and other stakeholders, we are proud to co-chair the business council with our friends at PG&E,"
said John Anderson, President and CEO of Levi Strauss & Co.

In 1992 Levi Strauss & Co. became the first Fortune 500 company to extend health benefits to the unmarried partners of its employees, and in 2007, it was the only California company to file a brief with the state's Supreme Court in support of same-sex marriage.

The No on Prop 8 Equality Business Advisory Council (now co-chaired by PG&E and Levi Strauss & Co.) has joined civil rights and religious leaders, elected officials and other fellow business leaders who are pledging to vote "NO" on Prop 8 this November.

Geoff Kors, a member of the NO on Prop 8 Executive Committee, welcomed Levi Strauss to the campaign. "We're delighted to have Levi Strauss & Co. join our efforts to defeat Prop 8," said Kors, who is Executive Director of Equality California. "Everybody wins when businesses take an important leadership role in ensuring that California remains a place where no one is treated differently under the law. Levi Strauss & Co., and other members of the Business Council, recognize that gay and lesbians are their employees, their shareholders, customers, neighbors and friends. We welcome Levi Strauss & Co. as Council Co-Chair and look forward to many more California businesses joining our effort."

Businesses can endorse the campaign, join the council, lend use of their company name and give monetary contributions to help defeat Proposition 8 by visiting www.NoOnProp8.com.

You can read the original press release here.