I am a huge Nip/Tuck fan - in fact, I've been watching the show since it aired on FX for the very first episode on 7/22/2003. As Season 5 premiered last week, on 10/30/2007, I got so excited I wet my pants a little and thought I'd provide you with some titillating glimpses of the up-coming season.
Nip/Tuck has featured several gay and trans-gendered characters over the years,
including the deliciously attractive Famke Jansen, who played Julia's (Joely Richardson) MTF life coach. Then there was the erotic dream that Christian (Julian McMahon) had where he and his partner, Sean (Dylan Walsh), elope on a gay trip together during a time when Christian is questioning his own sexuality. Of course we cannot forget one of the main supporting characters, Liz Winters (Roma Maffia) a dyke with a sense of humor, who plays an anesthesiologist working under Christian and Sean. Liz is very secure in her sexual orientation and dates Alanis Morissette with a dramatic flair for several episodes.
With the consistent gay and lesbian characters on the show, I could only hope that Season 5 would have something spectacularly sexy in store for us. Boy was I right!! According to TV Guide,
Portia de Rossi will be joining the cast for nine episodes, playing a manipulative lesbian Mom whose teen daughter wants to go under the knife.
What I'm 100 percent certain you don't know is that Portia's character is going to be involved in a hot and tumultuous relationship with - everybody's favorite MILF - Joely Richardson. That's right, Julia's switching teams for Ellen's hotty of a girlfriend. And word on the set is when it comes to their sex scenes, they are leaving tame at the door (along with a few choice articles of clothing). Of course, this is Nip/Tuck we're talking about and I'm pretty sure the word tame has been permanently written out of the script.
Kiss me if I'm wrong, but I believe this is the first lesbian role that Portia de Rossi will be playing since she's come out of the closet. Ironically, Rosie O'Donnell has gone hetero, at least for television purposes. Rosie will be back again this season as the white trash lotto winner and uber-straight horndog, Dawn Budge, who bedded Christian last season. This time around, Rosie will be riding Oliver Platt instead of Christian; either way it's sure to be a sight for sore eyes (sorry Rosie!).
For all my gay boyfriends who have religiously drooled over the studly Julian McMahon, I have some exciting news for you as well. McMahon said in regards to the storyline last year in which his character questioned his sexuality and seemed to be experiencing sexual desire for his long-time friend and professional partner Dr. Sean McNamara, it didn't go far enough. "I think we have to notch up our kink level a little bit," he declared in an interview with Ed Martin from the Television Critics Association Tour on TV.com.
The most exciting part of all about Season 5 is that all the hot kinky excitement is slated to occur in my new place of residence, Los Angeles, specifically in Beverly Hills. For those of you who don't know, LA is a place where getting plastic surgery is like getting your teeth cleaned which is why Troy/MacNamara's move there is so appropriate. According to creator Ryan Murphy, Season Five will "explore the temptations of L.A. and how they affect our characters." Now that the season is upons us, you will pretty much find me glued to my TV every Tuesday night at exactly 10pm (PST) and you can be sure I'll be enjoying some sweet daydreams of Joley Richardson and Portia de Rossi rolling around in true lesbian fashion. There really is a God!
What are you looking forward to in Season 5?
Make a Lesbian Fashion Statement
Shop at the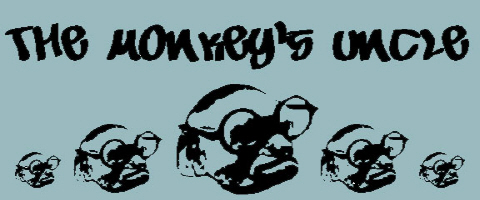 Tags: