I think I'm safe if I say we've all had messy
break-ups
. I'm maybe not so safe if I say I hope you have. I hope you've had a least one gut wrenching, screaming, treacherous, heart pummeling break-up. During a messy break-up you know that you have loved. Afterwards you'll know that you were loved and that the someone that loved you, loved you so much that now they hate you. Brilliant.
Pain is how we learn. And if you didn't learn your lessons the first time you always get another shot when you turn round and make the same mistakes all over again.
There is one messy break-up though that I will never be able to repeat, for 2 reasons, one I don't go out with guys anymore and two, I no longer have a
record collection
.
I'll take you back..... Boy and Girl become best friends at school. Boy and Girl stay best friends for years. Boy and Girl get drunk a few times and fuck. Oops. Boy falls for Girl and Girl confuses a deep connection with Boy for love. Boy and Girl move in together. Girl realizes not long after that, that she has made a huge, awful, mistake. Girl thinks things can't get any worse, then she sleeps with a girl on Christmas Eve while Boy is at home wrapping her present; an expensive record player. Girl moves out but not before Girl manages to top all her biggest mistakes combined, including ever fucking Boy, by leaving her record collection behind in the guilt-ridden dash for freedom.
The first record I ever bought was the 7" single of 'Together in Electric Dreams' by
Giorgio Moroder
and
Philip Oakey
when I was 10. My cool, older cousin Debbie had totally lied to our parents and taken her brother and me to London for a day of tube-hopping and park ice cream. I remember queuing up in 'Our Price' on Tottenham Court Road by the Top 40 singles display and thinking that I really should be buying 'Do they know it's Christmas' by Band Aid instead.
I carried on buying records. By the time I was in relationship with Boy I had nearly 300. Not a huge collection but they were my prized possession. They were the time-line of my life.
I had a 12" copy of 'Sally Cinnamon' by The Stone Roses that was given to me by the coolest, hippest guy at school in attempt to win my fickle teenage heart. It worked and we embarked on brief dalliance fuelled not by lust on my part but the belief that he must be 'The One' because our birthdays fell on the same day.
I had all The Smiths' albums and shit loads of rare singles that I spent all my 17th birthday money on and made my friends listen to over and over again at my party. I had a second hand copy of the 'Queen is Dead' that I maniacally waved and pointed at on my way home, when through the train window I spotted a girl on the platform opposite wearing a 'Queen is Dead' T-Shirt.
I had all Stevie Wonder's good album's up to the birthday one. I had all the Beatles albums. I had a pristine, second pressing of
The White Album
, complete with pull-out Richard Hamilton designed poster and glossy photo portraits of the fabulous four which I squealed at with delight when I got home and discovered them hidden in the inside sleeve.
I had.... I had. I could go on.
So what did happen to my record collection?
Drunken Girl bumped into drunken Boy on the last tube home a few years after they'd broken up. The pair staggered to a pub and carried on drinking. Boy told Girl he was sorry he'd never let her into the flat again to get her records. He was sorry but he'd thrown a party not long after she'd left. He was sorry but he'd lit a huge bonfire at the party and spent the evening handing out her records to his guests to throw into the flames. He was sorry but every single record of hers had been burnt. Girl was glad she was so fucking drunk.
Girl is more in love with music now than ever and is happy she never saw Boy again.
Make a Lesbian Fashion Statement
Shop at the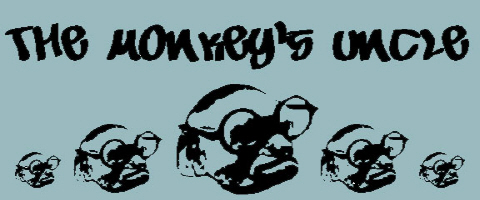 Roses are red, violets are blue, please leave your comment, after your reading is thru.
Tags: