There's nothing that says, "I wanna get in your knickers" more than making someone a compilation CD. Well you could compose a song for them, record yourself singing it and hand that over, that would probably work but for the musically challenged like me it's the compilation CD all the way and there's no lovelier way to say so much without saying anything at all.
Recently I was lucky enough to be given a compilation CD. On it was the LCD Soundsystem track "Someone Great", see! She DID want me! As first lines in songs go: "I wish that we could talk about it, but there, that's the problem," isn't the most romantic ever, but when the music sounds this good everything is forgiven. The track starts slowly with a warm, bubbly bass line before a twinkley bit of keyboard-something glides in and then the track soars. The moment I heard "Someone Great" I loved it and everything was going so well.
Sadly this particular love affair needed more than just a great compilation CD to set it on fire, like timing in any form whatsoever and one less girlfriend but hey I'll always have the music. So I bought "Sound of Silver" which is where "Someone Great" resides and we're working through it, my ipod and I, over chilly nights in and breezy cycle routes out.
I first track heard was "North American Scum" late night on KCRW. A bristling dark disco track with a witty refrain, "North American Scum" kicks ass and sounds fucking great whilst pedaling fast at night through the back streets of Venice. As does the whole album, from the electro throb of "Get Innocuous" to the weird and grungy "Watch the Tapes" and the spacey plink of the title track "Sound of Silver".
Currently I'm 6000 or something miles from home and it's done strange things to me. I crave the manufactured taste of the instant mega-snack Pot Noodle, I feel "British" for the first time in my life and I've developed a weakness for songs that mention friends. Only GOOD songs mind you, I'm not missing everyone that much. Which brings me to track "All my Friends" which swoops from piano loops into euphoric epic and is thrilling from beginning to end.
"You spend the first five years trying to get with the plan
and the next five years
trying to get with your friends again."
Well nuff' said.
My current favorite track on the album is the last one: "New York I love you but you're bringing me down". A whimsical but biting love letter to NYC, the song captures the love/hate relationship every city dweller has with their nest in the grime. It ends an album, which speaks about place and belonging, perfectly.
"New York I love you but you're freaking me out
there's a ton of the twist but we're fresh out of shout
like a death in the hall
that you hear through the wall
New York I love you but you're freaking me out"
"Sound of Silver" is brilliant and should be owned by everyone who loves music that makes your heart soar and your head think as your feet shuffle and your arms wave.
Thank You Secretmagicmusiclady.
Make a Lesbian Fashion Statement
Shop at the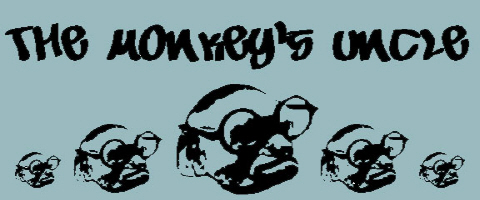 Roses are red, violets are blue, please leave your comment, after your reading is thru.
Tags: