After posting my
previous post
, I got word from Paula that I have been mis-informed. According
this article
at Towleroad.com, reports that Penélope Cruz is macking on her sister Mónica, in a new music video made by their younger brother Eduardo
are cleared up by E's Marc Malkin
.
Malkin writes that Cruz' onscreen object of affection is not her sister but actress Mia Maestro:

"Just after Christmas, media outlets in Europe reported that singer Eduardo Cruz convinced his sisters to swap spit in the music video for 'Cosas Que Contar,' the title track of his debut album. The story quickly spread through the blogoshere with headlines such as 'Faux-Dyke Out' and 'Cruz Incest Caught on Tape.'...While Mónica and Penélope appear in the video as two beauties dubbing a lesbian porn flick into Spanish as well as bathing-suit-clad guitar players, Penélope's rep tells me there was absolutely no lesbian lip-locking screen time between the two. Reports even went so far as to claim it was 22-year-old Eduardo's idea for the smooch, because he always dreamed of watching his sisters get naughty with each other. The 29-year-old Maestro and the Cruzes have been friends for years."
Either way, it was a HOT kiss, and we can thank genetics for allowing Mama and Papa Cruz for breeding such beautiful offspring.
Make a Lesbian Fashion Statement
Shop at the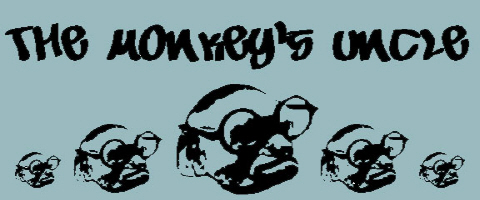 Roses are red, violets are blue, please leave your comment, after your reading is thru.
Tags: