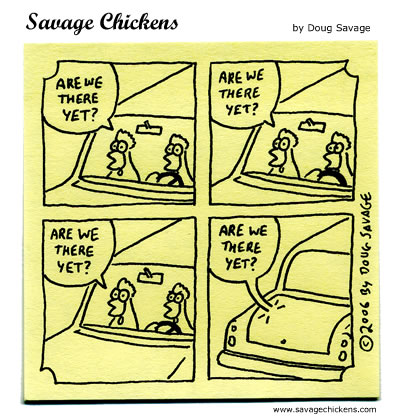 In just two short days, Lesberada and I embark on our cross country road trip to California. We are relocating to the Santa Monica area and in doing so, will take about seven days to enjoy the sites and visit a few friends along the way. We are taking two cars, two friends, and three cats, and have decided the trip should have an Oregan Trail theme complete with Buffalo chases and covered wagon rides without the dysentary. We will be filming portions of the trip so stayed tuned for exciting video clips.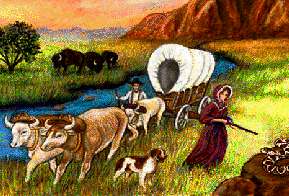 We are driving down the East Coast (much like the route Borat took), stopping first in VA to visit a friend of mine from College. From there we head to Birmingham, AL for a sweet taste of the South and to visit yet another friend of mine from College. From Birmingham we head to Dallas, TX to stay in one of Dallas's Gayborhoods with yet another friend of mine from College thanks to my overwhelming popularity. After Dallas, I will have run out of friends so we will be staying at various hotels for the rest of our route. We are planning on stopping in Albuqurque, the Grand Canyon and possibly Vegas (the cats insist on hitting up the Black Jack tables, although Bandit needs to curb his gambling problem).
Neither of us have gone on a cross country road trip, so we are both looking forward to it and plan on discovering hidden gems and roadside attractions. I've compiled a few that I've come across on
Roadside America
, so let's keep our fingers crossed that we'll be able to experience these unique and exhilarating attractions, first hand. And don't worry, we're sure to get our kicks on Rt. 66!
Hope Valley, Rhode Island - The Enchanted Forest - Remnants
Chevy Chase, Maryland - Hobbit House
Calhoun, Georgia - Mr. Cost Plus - Super Being
Amarillo, Texas - Huge Pair of Legs
Albuquerque, New Mexico - Concrete Cowboy
Baker, California - Alien Fresh Jerky Stand
See you in Cali!
Tags: