I grew up in New England and never once met (or even saw) a celebrity in the 24 years that I lived there. Sure, I'd heard about the occasional celebrity being in town to film movies, like 'Mystic River' and 'The Departed', but not once did I ever cross paths with someone famous. You can imagine my surprise when I moved to LA to find that celebrity sightings are as common as pigeons at the park. It was a bit of a "culture shock" for me when I volunteered at a charity event this past weekend where
celebrities mixed and mingled with all the other attendees. It's exciting to see many recognizable faces but it is truly awesome to spot someone who you are a huge fan of and greatly admire. Amidst all the famous faces yesterday, I not only spotted, but was lucky enough to meet and talk to Molly Shannon.
Ever since her early days of Saturday Night Live, I've always been a huge fan of Molly Shannon. I find her style of humor to be hilarious, and I've followed her for as long as I can remember. Yes, I own "Saturday Night Live: The Best of Molly Shannon" and the movie "Superstar" and I truly believe there's nothing like a little Mary Katherine Gallagher to cheer you up when your feeling blue, not to mention all her other various
characters and impressions
from Saturday Night Live. Here are some of my favorites:
Mary Katherine Gallager
Sally O'Malley - "I'm 50!!!"
Helen Madden - Licensed Joyologist
Jeannie Darcy - Butch Lesbian Stand-up Comic
And then there's the movie Superstar...
I admit I had to restrain myself from throwing my hands up in the air and yelling, "SUPERSTAR!!!" like the classic character that Molly Shannon portrays so well, but to avoid making a spectacle, I remained calm and collected, shook her hand and introduced myself. It was awesome!!! If you know me, you would know that I rarely (and I mean rarely) get tongue-tied, but I was pretty much at a loss for words coming face-to-face with one of my favorite actresses of all time. Molly Shannon was not only friendly and amicable, but she's a real class act. Molly, if you're reading this, thanks for taking the time to come talk to one of your fans, it really means a lot!
Make a Lesbian Fashion Statement
Shop at the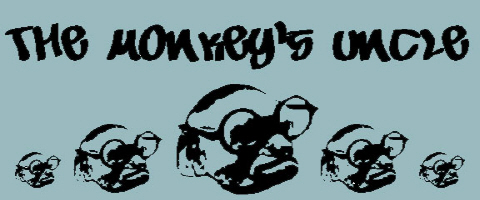 Tags: