So my girlfriend and I decided to have a night on the town at a straight bar. You know, see how the other side was hanging. Not like I haven't been to a straight bar before, sheeesh I was married to a man for years, no gold star glory here. But it has been some time since we decided to venture into the land of frat boys with cheesy pick-up lines and hard-ons for girls that make-out with other girls, and slutty wanna-be lesbian bimbos. The night started out innocently enough as we met two of our favorite girlfriends for drinks. We talked, we drank, we talked some more, we drank some more… we got drunk and smoked outside where we met that guy that wants to know everything about being a lesbian because he's sure that he can be superboy lover if only he knew that secret ingredient that all lesbians seem to be told at their lesbian inception. We humored him and tried to describe where he could potentially find the g-spot and other novelty areas, which he seemed thoroughly intrigued by. He hung on our every word and I'm sure he was hard. We enjoyed fucking with him.
Then we went back inside to settle the tab. When the check came we all had multiple and timed heart-attacks after seeing the bill. $210 for what was supposedly seventeen drinks! We found out that they charge for the soda in the drink and the drink separately as two drinks even though it's technically one. Only at a straight bar! After picking my jaw up off the table and realizing that we would be eating top ramen for the next couple weeks, we decided to stick around and have some coffee before driving home. Our friends left and my girlfriend and I decided to get up and walk around a bit. We picked a less crowded spot at the bar and started to kiss. I know, I know – dumb idea. Lesbians can't make-out in bars with drunk, straight people. Funny enough, it wasn't a group of gawking guys that approached us, but rather this fluffy, bubbly, brunette with a squeaky voice that was so excited to see another one of "her kind!" She runs up to us and squeals "OMG are you two lesbians?! So are weeeeeeeee!!!" Long story short, she was fibbing and her faux lesbian lover was not amused. We made small talk for a couple minutes and the bubbly brunette kept talking about how cool it was that we were lesbians. She wasn't quite coherent but I think she was trying to say that she loved her best friend and wished she was attracted to her so she could have sex with her in addition to being her "bestest" friend, which is why she was jealous of us. She went on to tell us that if we were ever in her neighborhood we could stay at her place. Because she was drunk, we were her new BFFs. We obviously were not drunk enough. Anyway, after humoring her for a couple more minutes, my girlfriend and I pried ourselves away from the train wreck and made our way out of the bar.
I'm looking forward to next Friday when I get to spend $2 on two buck chuck and make-out with my girlfriend in the privacy of my own home.
Make a Lesbian Fashion Statement
Shop at the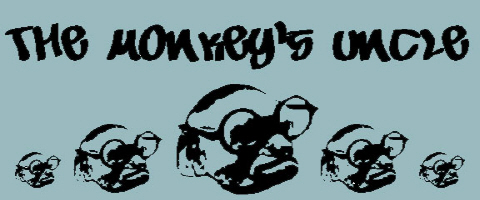 Roses are red, violets are blue, please leave your comment, after your reading is thru.
Tags: