It has been said that when the moon is in the Seventh House And Jupiter aligns with Mars, peace will guide the planets and love will steer the stars.

Now I don't know if this is the dawning of the age of Aquarius or not, but
somehow, whether by some
fortuitous celestial alignment
or at very least a
weird stroke of luck
, Lesbiatopia it seems, has been nominated, by you the readers, as one of the Best GLBT Weblogs of 2007 in the
2008 Bloggies
!!!!

See, here is a picture of the Bloggie Site and pictures don't lie, (unless of course you photoshop them and I know a lot of you still remember that whole Lesbian Big Foot eats the Digg Headquarters incident, but honest we didn't do that this time, this picture is genuine, we promise.)....

And as you can see from that picture, we are in some pretty good company too, as the other nominees are:
While you don't see many of the "heavy hitters" here this year (i.e. Queerty, 365Gay, and many others), in my eyes, the blogs that have been nominated are the true gems of the weblog community, constantly striving for the best and most interesting content around
.


But Anyway, needless to say, all of the dykey types (and our token straight girl)
here
at Lesbiatopia are simply ecstatic about all of this, because after all it is nice to know you are loved and we'd like to say thank you, thank you so very much for this nomination. We hope that all of you, our throngs of screaming fans and loyal readers, will continue to support us by clicking on the link, going to the Bloggie site and voting for Lesbiatopia. Then we'd like to invite you to come back here to read some more of our silly drivel and odd ramblings cutting commentary and witty observations about lesbian life.


Of course, I would not be here if it wasn't for my writers, all of you who have written the best, funniest, most profound and interesting articles a girl could ever ask for, but I want to extend a most important and extremely special

THANK YOU

to Paula the Surf Mom. Paula, without your constant dedication, infinite wisdom and go-get-'em attitude, Lesbiatopia would not be what it is today. Seriously, if I didn't have a girlfriend, and you didn't have a girlfriend, I would fly to the OBX, sit on your lap and give you a big wet kiss!!!!!!! You pretty much rock my world, and for that, I am forever indebted to you!

Voting ends at 10:00pm on January 31st
.
Vote now
and may the best blog win!
Make a Lesbian Fashion Statement
Shop at the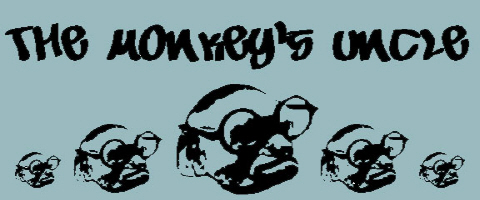 Roses are red, violets are blue, please leave your comment, after your reading is thru.
Tags: