(an editorial note from Paula the Surf Mom)
Our regular readers have over the past couple weeks been noticing that every Friday Lesbiatopia's talented exclusive resident artist,

Muchachita

has been posting her wonderful little cartoons here and I think they are quite honestly just adorable.

But just today I got an E-Mail asking me who is

Muchachita

? Well as I read the E-Mail I happened to think to myself how rude of us here to have not properly introduced her to all of you.



Muchachita

is from Spain, but she is currently residing in the United Kingdom, where she is a student. She draws her cartoons for us and does all of our special art projects for articles and such. She is also quite the sweetie, as I think you can tell from her work. Muchachita is pretty humble, but every artist wants to know people like their work, so please let her know what you think if you like what she does, because for

Muchachita

it is a labor of love.
Make a Lesbian Fashion Statement
Shop at the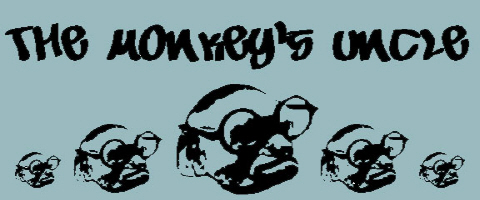 Roses are red, violets are blue, please leave your comment, after your reading is thru.